Meet Our Doctors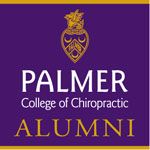 Dr. Michael Russo is a Long Island native who returned after achieving his doctorate degree from Palmer College of Chiropractic in Davenport Iowa. There he was lucky enough to meet a fellow student Dr. Wendy Russo, from Michigan. After being easily persuaded to marry Dr. Mike, they decided to return to Long Island to pursue their professional career in Rockville Centre. They have been here ever since.
Dr. Mike and Dr. Wendy have always shared a vision of a health care facility that ran on integrity, quality care and honesty. This vision, as well as hard work, helped build North Park Chiropractic Center in the heart of Rockville Centre. It continues today at our new location on North Centre Avenue.
Together Dr. Mike and Dr. Wendy bring a fresh approach to "Family Practice". Both doctors provide personalized care that targets the patient in turn helping to reduce pain, repair injuries and maintain a healthier body. The doctors believe in strong Chiropractic principles of a healthy spine which result in better overall health and wellness. After a patient's problems are resolved, periodic care will help prevent future injury.
Dr. Mike and Dr. Wendy always educate their patients on home care and exercise to also help prevent future injuries as well. Caring, compassionate, personalized care, that's the difference at the office of Dr.'s Michael & Wendy Russo.
Michael S. Russo, DC
Dr. Michael Russo grew up on Long Island, a graduate of Oceanside High School. Once in college he had planned to enter the health field but was unsure which discipline was right for him. Soon after starting he experienced an injury from an automobile accident that changed his life.
Wendy S. Russo, DC
Dr. Wendy Russo grew up in the metropolitan Detroit area where she received her bachelor of arts degree in Psychology from Oakland University in Rochester, Michigan. She has been a chiropractic patient since her early teens and comes from a "long line" of chiropractic patients in her family.