Dr. Michael Russo grew up on Long Island, a graduate of Oceanside High School. Once in college he had planned to enter the health field but was unsure which discipline was right for him. Soon after starting he experienced an injury from an automobile accident that changed his life. This injury resulted in a lower back problem that complicated his everyday life so he sought the care of several physicians and underwent various treatments. His pain continued until he sought the care of a doctor of Chiropractic and experienced results that far outweighed any prior care. At that point his condition had improved and his professional course in life had been decided.
Dr. Miles O'Reilly had convinced Michael to continue his study in Biology and pursue his doctorate degree in Chiropractic. The goal was now set and after completing undergraduate studies he was accepted to Palmer College of Chiropractic in Davenport, Iowa. After graduation and board certification Dr. Michael Russo worked as an associate doctor for 3 ½ years in Iowa and New York. In 1996 he opened North Park Chiropractic Center in Rockville Centre.
Education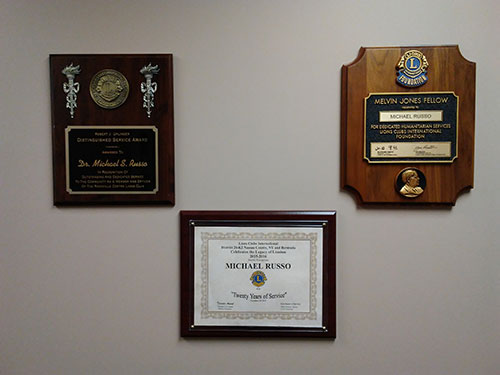 Doctorate of Chiropractic
Palmer College of Chiropractic – Davenport, Iowa 1987 -1991
Chiropractic National Board Certification
Parts 1, 2 & 3 and physiotherapy – 1991
Associates in Biology / Pre-Chiropractic
Nassau College, Garden City NY 1984-1987
Post Graduate Studies
Advanced Radiology certification
Trigger point therapy
Spinal Biomechanics and Rehabilitation
Biomechanics of Gait and Stance Studies – Foot Levelers
Chiropractic Structural Analysis
Chiropractic Neurophysiology and Biomechanics
Electrodiagnostics and Advanced Neuronal Conduction Studies
Certification in Manipulation Under Anesthesia
Professional Associations
American Chiropractic Association
New York State Chiropractic Association
Association of MUA Physicians
Workplace Health Solutions – Examiner for work-related injuries
Nassau County Police Department – Aid for Injured Officers – Preferred Provider program. One of 3 Chiropractors associated with the police surgeons' office for treatment and management of police personnel and officers,
appointed by the Police Surgeons Office workers compensation division.
Civic Participation
Dr. Russo is a long time member of Lions International, the largest service organization in the world and has served as the Rockville Centre Lions Club president for several years. He has served as a board member of the Rockville Centre Chamber of Commerce, and is a member of Rockville Centre Community Fund.
Since 1993 Dr. Michael Russo has authored and published numerous articles for the Police publication "The Blotter". He has provided lectures on subjects related to health and Chiropractic care. He is available upon request for speaking engagements.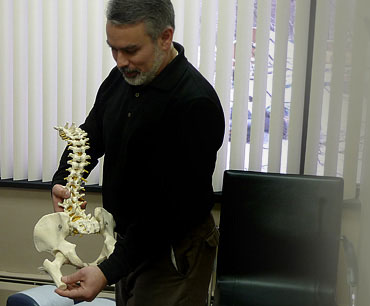 Our Location
100 North Centre Avenue
Suite 202

Rockville Centre
,
NY
11570
(516) 874-7932
Follow Us